www.forscope.sk
Windows Server 2008 Device CAL
Windows Server 2008 Device CAL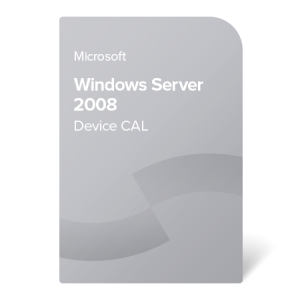 Obrázok je ilustračný. Produkt doručujeme bez balenia.
Typ softvéru:
druhotný, trvalý
s legálnou dokumentáciou pripravenou na audit
Skladom
Elektronické doručenie do 5 minút
Momentálne nie je k dispozícii
Doručenie e-mailom
Tiež odporúčame: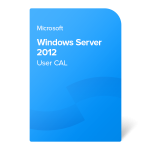 Chcete skonzultovať svoj projekt a získať individuálnu cenovú ponuku? Kontaktujte nás.
Individuálna ponuka
Legálna dokumentácia pripravená na audit
Keďže je tento produkt druhotný softvér, zákon definuje 4 podmienky, ktoré musia byť splnené pre legálny prevod vlastníctva softvéru.
Poskytujeme prehlásenie prvého vlastníka potvrdzujúce splnenie všetkých zákonných podmienok:
Prvá krajina použitia bola v rámci EÚ/EHP alebo Švajčiarska.
Produkt bol v plnej výške uhradený vlastníkovi autorských práv.
Produkt je trvalý a jeho použitie nie je časovo obmedzené.
Produkt už nie je používaný prvým majiteľom.
Súčasťou legálnej dokumentácie je aj prehlásenie Forscope o nepoužívaní produktov.
Chcete sa o poskytovanej dokumentácii dozvedieť viac? Prečítajte si náš článok.
Vzor právnej dokumentácie
Pre 1 zariadenie
CALs (= Client Access Licences) – prístupové licencie
Používaný pre prístup k Windows Server 2008 R2, alebo staršiemu
Bez expiračnej doby
Prenosné
Typ produktu:
plná verzia; prípadne aktualizovaná na základe dohody s držiteľom autorských práv
Forma distribúcie:
volume (OLP, EA alebo podobné); elektronický certifikát
Druhotný softvér:
áno; doručujeme všetky požadované dokumenty v súlade s právnymi predpismi EÚ
Platnost:
doživotná
Prenosnosť licencie:
prenosná
Kompatibilné produktové čísla (P/N)
:
R18-00146
Softvérový certifikát
Dokumentácia v súlade s právnymi predpismi EÚ
Potvrdenie o nákupe (faktúra)
Tiež odporúčame
Windows Server 2012 Device CAL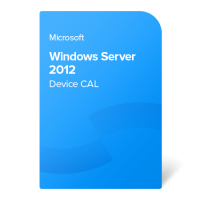 16,99 €
Windows Server 2012 User CAL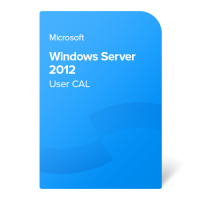 16,99 €
Windows Server 2008 Device CAL
CALS - your access to Windows Server products
Windows Server 2008 CALS provide access to Windows Server 2008 or any of the previous versions. They give users the right to legally access a server installed with Windows Server softvér. Device CAL is for a single device with unlimited number of users.
Note: This is just a client access license, you can find the Windows Server 2008 programs here: Windows Server 2008 Standard or Windows Server 2008 Standard R2.