www.forscope.sk
Windows 10 Enterprise LTSC 2021 Upgrade
Windows 10 Enterprise LTSC 2021 Upgrade
slovenčina a
viac než 10 ďalších jazykov
čeština
angličtina
nemčina
ruština
francúzština
taliančina
španielčina
portugalčina
maďarčina
poľština
+ niekoľko ďalších jazykov
Obrázok je ilustračný. Produkt doručujeme bez balenia.
Typ softvéru:
druhotný, trvalý
s legálnou dokumentáciou pripravenou na audit
Variant:
elektronický certifikát
Skladom
Elektronické doručenie do 5 minút
Momentálne nie je k dispozícii
Doručenie e-mailom
Chcete skonzultovať svoj projekt a získať individuálnu cenovú ponuku? Kontaktujte nás.
Individuálna ponuka
Legálna dokumentácia pripravená na audit
Keďže je tento produkt druhotný softvér, zákon definuje 4 podmienky, ktoré musia byť splnené pre legálny prevod vlastníctva softvéru.
Poskytujeme prehlásenie prvého vlastníka potvrdzujúce splnenie všetkých zákonných podmienok:
Prvá krajina použitia bola v rámci EÚ/EHP alebo Švajčiarska.
Produkt bol v plnej výške uhradený vlastníkovi autorských práv.
Produkt je trvalý a jeho použitie nie je časovo obmedzené.
Produkt už nie je používaný prvým majiteľom.
Súčasťou legálnej dokumentácie je aj prehlásenie Forscope o nepoužívaní produktov.
Chcete sa o poskytovanej dokumentácii dozvedieť viac? Prečítajte si náš článok.
Vzor právnej dokumentácie
Prenosné (online aktivácia)
Pre 1 zariadenie
Bez expiračnej doby
K inštalácii a aktivácii plnej verzie Windows 10
Typ produktu:
plná verzia; prípadne aktualizovaná na základe dohody s držiteľom autorských práv
Forma distribúcie:
volume (OLP, EA alebo podobné); elektronický certifikát
Druhotný softvér:
áno; doručujeme všetky požadované dokumenty v súlade s právnymi predpismi EÚ
Platnost:
doživotná
Prenosnosť licencie:
prenosná
Spôsob inštalácie:
inštalácia z originálneho súboru od výrobcu (poskytujeme odkaz pre stiahnutie súboru)
Architektúra:
32/64 bit
Jazyk:
viacjazyčný softvér
Kompatibilné produktové čísla (P/N)
:
KW4-00244
12.01.2027
Softvérový certifikát
Dokumentácia v súlade s právnymi predpismi EÚ
Potvrdenie o nákupe (faktúra)
Inštalačný súbor na stiahnutie
Procesor:
1 GHz
Pamäť:
1 GB RAM (32-bit); 2 GB RAM (64-bit)
Voľné miesto na pevnom disku:
16 GB (32-bit); 20 GB (64-bit)
Grafika:
DirectX 9 grafický procesor s ovládačom WDDM 1.0
Tiež odporúčame
Office 2016 Standard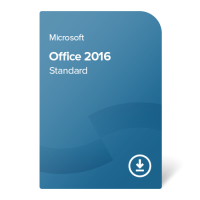 119,99 €
Office 2016 Professional Plus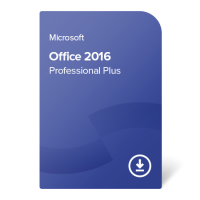 119,99 €
Windows 10 Enterprise LTSC 2021 Upgrade
Windows 10 Enterprise is the recommended solution for medium and large businesses – it contains all the features of Windows 10 Pro but also employs important security and management instruments that are essential for the smooth functioning of more complex company structures.
The main differences between Windows 10 Pro and Windows 10 Enterprise lie in security, as this is where larger companies are most sensitive. Enterprise brings Windows Defender Application Control, Guard functionality, and Advanced Threat Protection (ATP). Another very important advantage of Enterprise over Pro is the Device Health service in Windows Analytics which allows users to identify and remediate device-level issues, such as common crashes.
Other features that Windows 10 Enterprise introduces are:
Management and deployment – DirectAccess (allow remote users to access internal networks over a VPN-like system that establishes a bidirectional Internet connection); AppLocker (permit administrators to restrict app access on mobile devices); Managed User Experience, Microsoft Application Virtualization (App-V), Microsoft User Environment Virtualization (UE-V);
Security – Credential Guard, Device Guard;
Windows fundamentals – Windows to Go, BranchCache.

Windows 10 Enterprise LTSB and LTSC aim at providing system stability by reducing changes to Windows functionality, keeping only security updates and bug patches. As a result, it does not include a number of applications that require regular updates, such as:
- Microsoft Edge
- Microsoft Store
- Cortana
- OneDrive
- Windows Ink
- Microsoft Mail
- Calendar
- OneNote
- Weather
- News
- Sports
- Money
- Photos
- Camera
- Music
- Clock

Windows 10 Enterprise will help your company manage workloads better, reduce stress for system operators, provide advanced security features to your IT environment and bring great results in no time.